ProductContent
PRIDE Hoop
$
49.99
You Save:

$-49.99

(100%)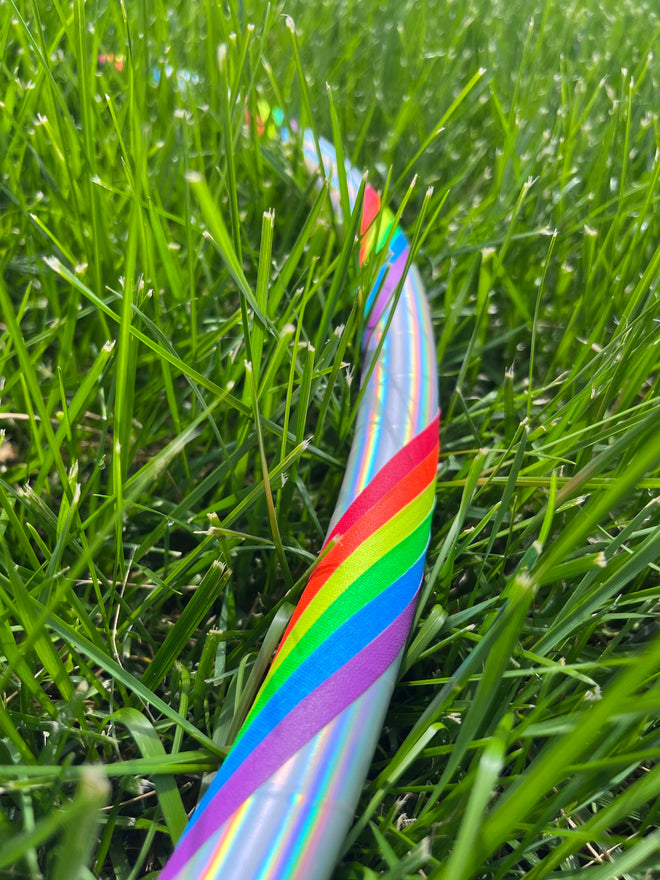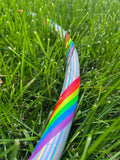 PRIDE Hoop
$
49.99
You Save:

$-49.99

(100%)
Product Description
Description

Returns & Warranty
Description
IT

'S

 

P

R

I

D

E

 M

O

N

T

H!!

!!!!
.... alll the time! 
That's right.. its not June anymore. But... we love this hoop so much we will be keeping it available full time. 
     We are so excited to bring you this fabulous pride themed fitness hoop made by our lead hoop elf, Christina (they, her). Celebrating pride month is important to us, and it goes further than just a special hoop. Many of our team members celebrate their own belonging within the LGTBQ community, and we welcome each and everyone one of you, no matter how you identify. Christina created this hoop because it represents something that she feels like represents her and her truth. 
     Going forward, a portion of the proceeds of this specific Pride Hoop will be donated to The Center in Denver. The Center's mission is to engage, empower, enrich, and advance the lesbian, gay, bisexual, transgender, and queer community of Colorado.
Hoop Features
Weighted polyethylene tubing hand taped with decorative & gaffer tape!
It features our easy-to-collapse push-button technology.
Your choice of size!
The Spinsterz Promise
Peace of mind knowing you're going to get top-quality products, personalized attention, and the best customer service out there.
30-Day Money Back Guarantee

Proudly Made in Boulder, CO.

Free Hoop Repair for Life
Please note: 
This is a tricky hoop to make so please allow for extra handling time when selecting this hoop. 
Returns & Warranty
Every hoop we make is custom made to order, meaning you order exactly what you want and we build it and ship it to you. Our hoops are not manufactured in a factory somewhere and thus since everything is custom to order, we do NOT except returns. However we do accept exchanges.We are reasonable people, so jsut reach out and lets chat!