ProductContent
Two in One Exercise Hoop
$
64.95
You Save:

$-64.95

(100%)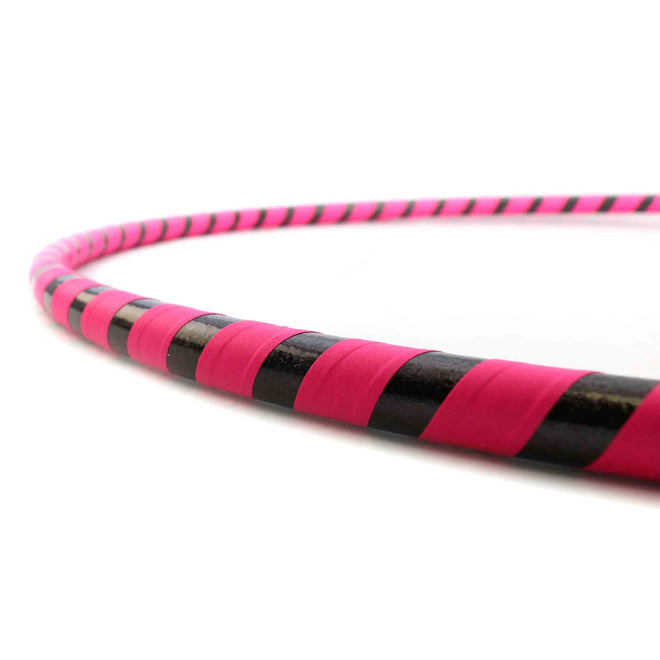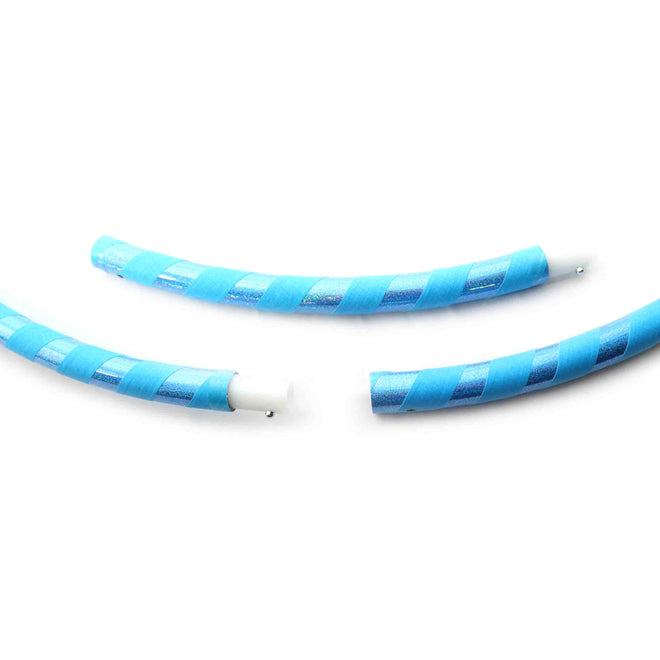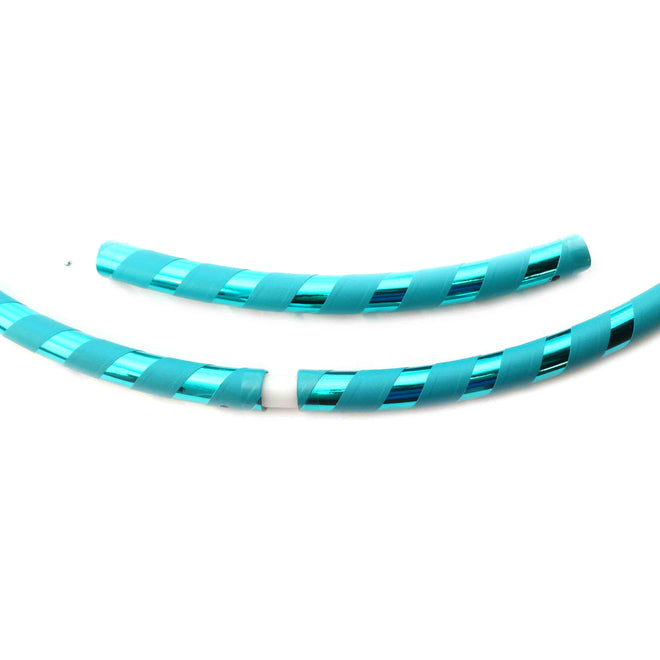 Two in One Exercise Hoop
$
64.95
You Save:

$-64.95

(100%)
Product Description
Description

Returns & Warranty
Description
Two sizes in one hoop! Take the guesswork out of choosing your hoop size. Start out with the larger 40″ size then drop down to the 36″ size as your hooping skills progress.
Our best selling custom Two in One Fitness Hoop features a removable segment that can change your hoop from 40″ diameter to a 36″ hoop, then back again at the push of a button.
Take the guesswork out of choosing the right size by getting two hoops in one!  Learning is easier with a larger hoop but we always recommend you work toward a smaller, lighter hoop as you progress for the additional aerobic benefits of a smaller hoop.  The Two in One allows you to move back and forth between a larger and smaller hoop effortlessly.
Our Two in One Fitness Hoop features a variety of decorative glitter tapes supported by colorful one-inch gaffer tapes that provide extra grip for waist and off body hand hooping.
All our Exercise Hoops use our Core Activation Technology which has been developed over 18 years of trial and error and feedback from thousands of customers.  Our hoops are perfectly weighted and sized to maximize weight loss and still provide a fun exercise to help you lose weight, reduce your waistline and increase your overall health and vitality.
"The video on your site and the online sizing instructions convinced me to buy the hoop from you rather than any other vendor. Shipping time was speedy. I wondered how large a box you'd need to ship a hoop, but you had it cleverly (and securely) wrapped so it reduced the diameter by at least a third (I did not measure it ;-).  At almost 6′ tall, I haven't hooped since I was a girl. I am enjoying re-learning how to hoop with the larger size hoop. Everyone I've shown it to, however, has remarked at how BIG it seems. So then I just show them how to remove the extra length of the hoop and that makes them smile.  I have only owned the hoop for a week so I can't speak to durability, but I do like it well enough that I will be ordering one or two more as gifts." Pam 
40" and 36" Hoop Diameter
Made from 3/4" OD - 160 PSI PE tubing
Easy push-button customizations
Returns & Warranty
Every hoop we make is custom made to order, meaning you order exactly what you want and we build it and ship it to you. Our hoops are not manufactured in a factory somewhere and thus since everything is custom to order, we do NOT except returns. However we do accept exchanges.We are reasonable people, so jsut reach out and lets chat!
Love it!
So glad I found out about this.
Love My New Canyon Hoop
I was so glad to find the Canyon Hoops website with good information about getting started with a hoop. Before I found them I was seeing lots of gimmicky products that I am relieved I did not fall for. I got the two in one hoop very quickly in the mail, it is beautiful, I love that it is made in America, and I having a blast learning how to hoop!
Love my new Hoop
I'm loving my new hoop - it is everything I expected plus some! Canyon Hoops will be my go to for all my future hoop purchases!
Hasn't been delivered
Haven't received the item