ProductContent
Two in One Dance Hoop
$
64.95
You Save:

$-64.95

(100%)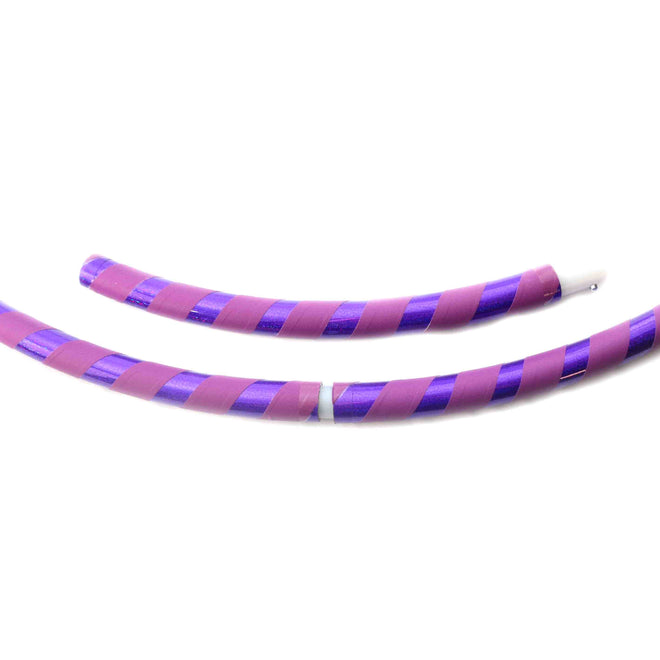 Two in One Dance Hoop
$
64.95
You Save:

$-64.95

(100%)
Product Description
Description

Returns & Warranty
Description
The Two in One Dance Hoop takes the mystery out of choosing your first dance hoop. The Two in One is the perfect family hoop as the sizes are ideal for both adults and children.
Two in One Dance Hoop which includes a removable segment that can change the hoop from 40″ diameter hoop to a 36″ diameter hoop. At the push of a button you can take this hoop back to 40" if you wish. This hoop utilizes the same materials and quality we put into all of our dance and exercise hoops.
Get the best of Two Worlds
Take the guesswork out of initially choosing your dance hula hoop by getting two hoops in one.  Beginning hoopers who want to learn hoop dance will find the 40" size ideal for learning new tricks. The slightly larger 40" diameter hoop rotates a little slower and makes it easier to learn. As you progress in your skills move to the 36" size which makes those isolations, arm slides and escalator moves easier to handle.
Once you progress to advanced hooping you might want to switch to our lightweight Dance Hoop or even a Polypro Hula Hoop for increased flexibility and responsiveness. The Two in One Dance Hula Hoop features five colorful decorative glitter tapes supported by colorful.
40" and 36" Hoop Diameter
Made from 3/4" OD - 100 PSI PE tubing
Easy push-button customization
Decorative glitter and gaffer tape combinations
Returns & Warranty
Every hoop we make is custom made to order, meaning you order exactly what you want and we build it and ship it to you. Our hoops are not manufactured in a factory somewhere and thus since everything is custom to order, we do NOT except returns. However we do accept exchanges.We are reasonable people, so jsut reach out and lets chat!
What a nice hoop
The hoop is beautiful ! Great customer support too :) Thank you Canyon Hoops